Introducing X Ambassadors
We are excited to announce our musical guests for this year's Forum. You've heard them on the radio and have probably been singing to their hit songs like "Renegades" and "Unsteady." They've got big pop hooks with just the right amount of swagger. See them up close for a dose of energy and dancing, or relax in the back for a more laid-back night.
This year's welcome reception promises to be a stylish and exciting evening. With networking opportunities in mind, our theme is about making connections across the health care landscape. Enjoy a delicious hand-picked menu of food and beverages to set the table, and casual introductions and conversations to set the mood.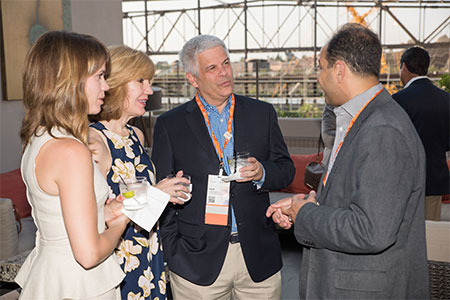 This is the place to be, to connect and to network. The Hub is your go-to destination for all things Forum. Offering breakfast, lunch and socializing opportunities, this is where you will want to relax with your peers, converse and recharge.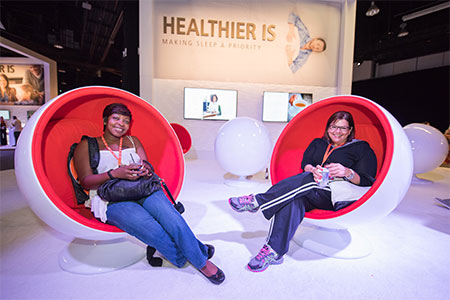 Need a boost after attending so many great sessions? Get energized and make friends playing the always-popular Hunt4Health game. With activities, challenges and prizes, it's a fun way to socialize, exercise and stay healthy. We hope to see you participating alongside us again.