General Session Speakers
Learn more about our 2017 featured speakers.
Cory Alexander
Executive Vice President, External Affairs
Cory Alexander joined UnitedHealth Group in 2009 and oversees a number of key functions across the enterprise: government and public affairs, international relations, United Health Foundation and social responsibility efforts, the UnitedHealth Center for Health Reform and Modernization and enterprise government solutions and strategic relationships development. From 2006 to 2008, Alexander was vice president, Government and Industry Relations, Fannie Mae, and previously worked as chief of staff for House Democratic Whip Steny Hoyer (D-MD).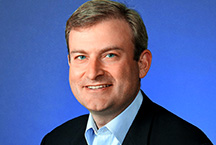 Andrew Hayek
CEO of OptumHealth
As chief executive officer for OptumHealth, Andrew Hayek oversees the care delivery and ambulatory care capabilities of OptumCare, as well as the distinctive and diverse care management, behavioral health, and consumer offerings of Optum.
Hayek joined Optum in 2017 through the acquisition of Surgical Care Affiliates (SCA) where he served as chairman and chief executive officer. He joined SCA as president and chief executive officer in 2008, directing its growth into one of the most successful and trusted value-based care organizations in the country. 
Prior to SCA, Hayek served as the president of a division of DaVita Healthcare Partners; president and chief operating officer of Alliance Healthcare Services; and in roles at Kohlberg Kravis Roberts & Co. and the Boston Consulting Group.
Hayek is a Henry Crown Fellow at the Aspen Institute and earned a B.A., summa cum laude, from Yale University.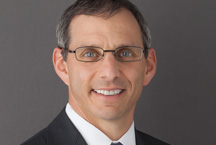 Michael Weissel
Group Executive Vice President, Optum
As group executive vice president, Mike Weissel leads corporate and business strategy, product strategy and solutioning across Optum. He joined the company in 2013, and prior to his current role served as CEO of the Optum Consumer Solutions group, which provides population health solutions to meet the growing needs of health benefit sponsors and consumers.
Prior to joining Optum, Weissel was with leading international management consulting firm Oliver Wyman for 17 years. He founded Oliver Wyman's Health & Life Sciences practice in 2007, and served as managing partner and global leader for that practice until 2013. He also held a variety of roles for Marsh & McLennan, Oliver Wyman's parent company, related to leading cross-company collaboration focused on the health care space. Weissel has provided strategic leadership on a wide range of issues for health care system participants, with a specific emphasis on payers, health services and enablement companies. He has deep industry experience in health care reform, exchange and distribution strategies, value-based healthcare, customer and account management activities and organizational transformation. Prior to Oliver Wyman, Weissel was a Certified Public Accountant and associate partner at Price Waterhouse.
Weissel has been widely published on a variety of health care-related topics in leading journals, including Harvard Business Review. He holds an MBA from Duke University and a BA from the University of Massachusetts.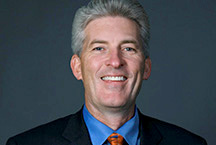 Dirk McMahon
President and Chief Operating Officer of Optum
Dirk McMahon is responsible for Optum-wide enterprise performance and oversees OptumInsight, Optum Technology, operations, Optum administration and business and corporate strategy.
McMahon has served in a number of key leadership roles spanning the enterprise over the past 14 years, including executive vice president, UnitedHealth Group Enterprise Operations and chief executive officer of OptumRx.
Prior to Optum, McMahon held various management positions in information technology, operations and finance at UnitedHealthcare, including chief executive officer, UnitedHealthcare Benefit Operations. Earlier in his career, McMahon was head of airport operations worldwide for Northwest Airlines.
McMahon has an M.B.A. from the University of Notre Dame and a B.S. in Finance from Marist College.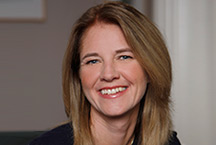 Tami Reller
EVP, Global Sales & Marketing, Optum
Tami Reller serves as executive vice president and leads the Optum Growth organization, which includes the Growth Office, Brand and Marketing, Optum International and OptumLabs.
Previously, Reller served as chief financial officer for Optum, a role she held following successful leadership of the company's strategic brand and marketing initiatives.
Reller joined Optum in 2014 following an accomplished, 13-year career at Microsoft that included numerous executive leadership roles across Finance, Marketing and Product. Her time at Microsoft included five years as a corporate vice president for the Windows division, when she held dual roles of chief financial officer and chief marketing officer for Windows. She subsequently served as divisional co-leader for the Windows and Surface product businesses in addition to her Finance and Marketing accountabilities. Following this role, she consolidated all Marketing at Microsoft into one organization and provided leadership for the function.
Prior to Microsoft, Reller served as chief financial officer for Great Plains Software, a role she held through the company's acquisition by Microsoft in 2001. She has an M.B.A. from Saint Mary's College of California and a B.A. from Minnesota State University, Moorhead.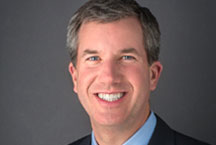 John Prince
CEO of OptumRx
John Prince serves as chief executive officer of OptumRx, an industry-leading provider of pharmacy care services.
Previously, Prince served as executive vice president and chief operating officer of Optum. He has held numerous roles with UnitedHealth Group since 2005, including executive vice president and chief financial officer of Optum; the first chief operating officer of OptumHealth; and led the formation of OptumHealth Financial Services as its chief executive officer.
Prior to joining UnitedHealth Group, Prince served as senior vice president and head of health care business development and strategy at JPMorgan Chase and was a partner in Arthur Andersen's health care strategy and operations practice.
Prince holds an undergraduate degree in economics and mathematics from Northwestern University, as well as an M.B.A from Northwestern's Kellogg School of Management. He is also actively involved with the Minneapolis Institute of Arts.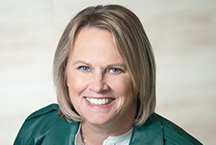 Lynne Stockstad
EVP, Chief Marketing Officer, Optum
Lynne Stockstad serves as chief marketing officer for Optum. She is responsible for the company's strategic brand and marketing initiatives and chairs an enterprise-wide product leadership team that leads Optum's integrated product strategy and delivery.
Stockstad joined Optum in December 2014 as senior vice president of Product and Consumer Marketing.  In that role, she led a team of marketers supporting a broad spectrum of health services products – ranging from technology, managed services and consulting – used by health plans, employers, providers, life sciences organizations, government and consumers.
Prior to joining Optum, Stockstad served for 12 years in global leadership roles at Microsoft, spanning product management, product marketing, business development, enterprise marketing and public sector marketing.  Her earlier experience includes leadership roles at Great Plains Software, where she spent 15 years helping to build the organization from a small startup through a successful IPO and, later, acquisition by Microsoft.
Stockstad has a B.S. in Marketing from Minnesota State University, Moorhead.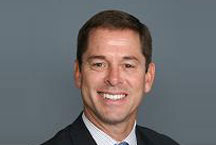 Eric Murphy
CEO, OptumInsight
Prior to being named chief executive officer of OptumInsight, Eric Murphy was Enterprise Growth Officer for Optum, connecting clients across the health system with the company's uniquely powerful breadth of capabilities and expertise. Murphy joined Optum in 2008 and previously led the Optum Payer Solutions business, helping health plans achieve their growth, clinical management, and operations and administration goals.
Murphy has more than 30 years of experience in outsourcing, systems integration and consulting services. Prior to joining Optum, he served as president, Business Development, Global Outsourcing Services for Computer Sciences Corporation, where he was responsible for a team with an annual new business revenue target of $7 billion across multiple industries, including health care. Before that, he was co-founder and executive vice president of Agilera, Inc., a management consulting partner at Ernst & Young LLP, and vice president of the Financial Services Insurance business unit at EDS Corporation.
Murphy holds a B.S. degree from the Brown School of Petroleum Engineering, Marietta College.