Notable speakers
Learn more about our 2017 notable speakers.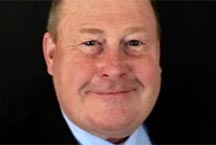 Robert Adams, Optum
Vice President, Optum Advisory Services
Robert Adams serves as vice president of Optum Advisory Services and has over 25 years of industry experience – from running health plans as CEO and in network contracting to strategic partnerships and being a conduit with large clients.
As an executive advisor, Adams has led initiatives focused on total cost of care, performance benchmarking, medical behavioral Integration and re-vitalizing growth.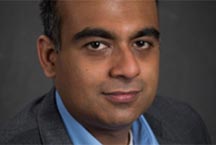 Jimit Arora, Everest Group
Partner, IT & Digital Services Research
Jimit Arora leads Everest Group's IT and digital services research practice, which is focused on conducting in-depth research on the full spectrum of technology services across applications, infrastructure, cloud and digital services.
Arora is also responsible for Everest Group's vertical-specific research practices focused on health care, life sciences and financial services. He manages a team of analysts dedicated towards serving clients on issues related to their IT services strategies. 
Prior to Everest Group, he worked for GlobeOp Financial Services and a Detroit-based IT services start-up. He has a master's in Management Studies and a Bachelor of Mechanical Engineering (Honors) from the Birla Institute of Technology and Science (BITS), Pilani, India.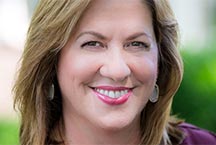 Susan Thomas, Optum
Vice President & General Manager, OptumRx Health Plans
As a vice president for OptumRx's payer market, Susan Thomas works to develop, implement and manage innovative pharmacy benefit solutions that foster improved wellness and enhanced savings.
With 15 years of service in the pharmacy benefit management (PBM) industry, first with Catalyst Rx and now with OptumRx, Thomas has held leadership roles in account management for both self-funded employer groups and medium to large health plans.
Thomas is a registered nurse with more than 30 years of progressive experience in the health care field. She holds a Bachelor of Science in Nursing from the University of Virginia and an MBA from the Darden School of Business.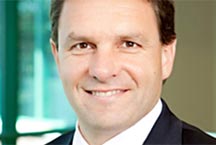 Dr. Ralph Wuebker, Optum
Chief Medical Officer, Executive Health Resources
Ralph Wuebker, M.D., serves as chief medical officer of Executive Health Resources (EHR). In this role, Dr. Wuebker provides clinical leadership within EHR and works closely with hospital leaders to ensure strong utilization review and compliance programs.
Additionally, Dr. Wuebker oversees EHR's client services teams who provide onsite education for physicians, case managers, and hospital administrative personnel and help hospitals identify potential compliance vulnerabilities through ongoing internal audit.
An expert in CMS regulations, medical necessity compliance, utilization review and denials management, he is an industry thought leader, editorial advisor, and speaker. He earned a B.S. and medical degree from the University of Missouri-Kansas City School of Medicine.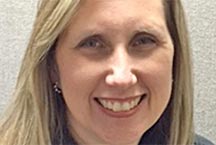 Pam Ryan, University of Kentucky
Utilization Review Director
In her current role, Pam Ryan is utilization review director for the University of Kentucky. She is also responsible for the clincial documentation integrity program.
Ryan has been at the University of Kentucky for 27 years; she began working in utilization review at the University in 1998 and has led the program since 2005. In addition, she has been responsible for the clinical documentation integrity program since 2009.
Ryan has been a registered nurse for 28 years.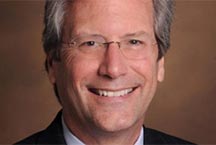 David Posch, Vanderbilt Univ. Medical Center
Executive Vice President, Population Health
As the executive vice president population health (VHAN) at Vanderbilt University Medical Center, David Posch leads Vanderbilt Health System's evolution in value-based care and provides executive oversight for the Vanderbilt Health Affiliate Network (VHAN).
Since joining Vanderbilt in 1999, Posch has held leadership roles, initially as chief operating officer of Vanderbilt Clinics and executive director of the Vanderbilt Medical Group. He later became CEO and his role expanded to include Vanderbilt University Hospital.
Posch has also held board and leadership positions for numerous health care organizations. He has a B.A. in Psychology from Miami University of Ohio and a M.S. in Organization Analysis and Development from Case Western Reserve University.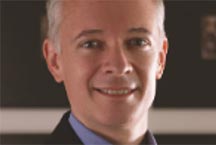 Burl Stamp, Stamp & Chase, Inc.
President/Founder
With broad-based experience working alongside health care professionals, Burl Stamp, FACHE, has helped major health systems, academic medical centers and community hospitals improve bottom line, patient experience, staff engagement and patient safety results.
His firm partners with health care organizations across the country to improve performance by developing enhanced communication competencies and practices. He also is a consulting partner with Press Ganey Associates and PYA. 
Stamp is the author of "The Healing Art of Communication," a health care professional's guide to improving communication, and the creator of Caremunication®, a comprehensive training &  development program to help health care providers improve communication.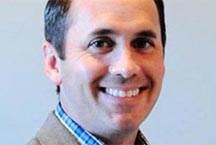 Eric Peterson, Optum
Vice President, Health Care Operations Marketing
As vice president of Optum Health Care Operations Marketing , Eric Peterson's responsibilities include representing Optum's capabilities in claims payment, quality optimization, operational best practices, technology innovation and member/patient engagement. 
Prior roles at Optum included leading the Payer Marketing team focused on Optum's alignment with health plans and serving as the solution marketer for Optum's analytic and clinical management products. Before joining Optum, he worked for Anthem Blue Cross Blue Shield.
Peterson has also served in corporate finance and consulted in markets outside of health care. He holds an MBA from Kenan-Flagler Business School at the University of North Carolina and a Bachelor of Arts degree from DePauw University.
Eliana Owens, Mission Health System
Director of Coding, Revenue, & Clinical Documentation
Eliana Owens is the executive director of coding, revenue, and clinical documentation integrity for the Mission Health System in Asheville, North Carolina. Prior to this role, she held the position of executive director of patient access and coding at Mission Health.
Owens has held health information management roles at the University of Rochester Medical Center and was reimbursement auditor at Empire Blue Cross and Blue Shield. She also served with Duke Health System and the University of North Carolina Health Care System.
She is a graduate of the University of North Carolina at Greensboro and holds a master's in Public Health from the University of North Carolina. Owens is also a Registered Health Information Administrator (RHIA).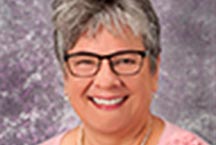 Tammy Needham, Univ. of Pittsburgh
Director of Inpatient Coding
Tammy Needham, RHIT, CCS, is the director of inpatient coding under the Revenue Services Division at the University of Pittsburgh Medical Center (UPMC) health system where she oversees a staff of 140 inpatient coders, CDI/DRG specialist and managers.
Needham joined UPMC in 1997 and has held various job responsibilities over the years including coding, auditing and management. 
Prior to UPMC, Needham worked at several health systems in New York and Pennsylvania, performing various functions including coding, transcription, utilization review management and auditing.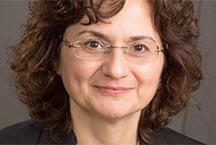 Marlene Mullen-Clayton, Performant Corp.
Chief Medical Director
As chief medical director for Performant Corporation, Marlene Mullen-Clayton D.O., C.P.E., F.A.A.P.L., manages health care audit services for commercial and governmental payers, addresses policy, participates in strategic initiatives, and insures quality.
Dr. Mullen-Clayton has extensive health care experience as an academician, physician and corporate leader. Prior roles include northeast regional medical director for UnitedHealthcare Clinical Services and chief medical officer for  Premier Healthcare Exchange.
Dr. Mullen-Clayton has taught at several universities. She holds a medical degree from the Philadelphia College of Osteopathic Medicine and an MBA from the University of Massachusetts Amherst. She is certified in emergency medicine and a Certified Physician Executive.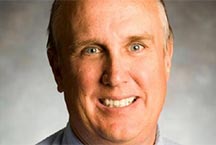 Steve Milligan, Centura Health Network
Acting Chief Medical Officer
Steve Milligan, M.D., was the first chairman of Centura Health Network (CHN) board of directors. He is currently CHN's ACO medical director and acting chief medical officer for FullWell.
Dr. Milligan worked in private practice in Pueblo, Colorado, from 1988 to 2015, providing full-spectrum family practice, including obstetrics. He was assistant director of Southern Colorado Family Medicine from 1992 to 1995, and associate director from 1995 to 2002.
Dr. Milligan received his medical education at St. Louis University and did his residency at United Hospital Center in Clarksburg, West Virginia.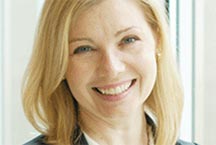 Andrea Marks, OptumRx, Optum
Vice President, Chief Analytics Officer
Andrea Marks currently serves as vice president, chief analytics officer for OptumRx. Her responsibilities include leading comprehensive analytics and outcomes development for the company's clinical programs and innovative pharmacy benefit management (PBM) services. 
Prior to her current position, she served as CAO of Catamaran, one of the nation's largest PBMs, serving 35 million lives. Catamaran combined with OptumRx in 2015.
Marks earned a Bachelor of Science degree from Loyola University of Chicago and a Master of Science from DePaul University. She is certified in health outcomes methodology from Harvard University and holds a product marketing certification from Pragmatic Marketing.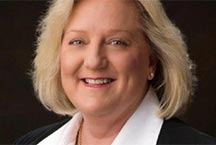 Donna Holmes, Optum
Senior Vice President, Optum Advisory Services
Donna Holmes is senior vice president, Optum Advisory Services, leading the business performance consulting practice. She brings over 30 years commitment to helping health plan clients transform themselves through measurable financial and performance improvements. 
Holmes works with health plan organizations to provide executive leadership in the areas of business and IT strategic planning, business performance optimization and organizational alignment to drive higher performance of people, processes and technologies.
Holmes has been a frequent guest speaker at industry events and conferences including key topics on HIPAA, health care reform, and health plans for the future. Holmes holds a B.A., Business Administration and Management Science, from Midwestern State University.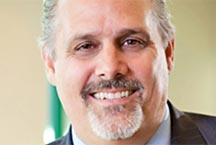 Steven Greenspan, Optum Exec Health Resources
Vice President, Regulatory Affairs
Steven Greenspan, serves as vice president of regulatory affairs at Optum Executive Health Resources. He is responsible for overseeing the company's regulatory research and hospital advocacy efforts, and collaborates closely with the Optum appeals management team.
Greenspan has more than 23 years of law experience and authored over 10,000 decisions during his hearing officer career. He is a member of the bar in Pennsylvania, New Jersey, the United States District Court, District of New Jersey, and the United States Supreme Court.
He holds a Bachelor of Arts degree from Temple University, a Master of Laws in Health Law (L.L.M.) from Widener University School of Law, and a juris doctor degree from Widener University School of Law.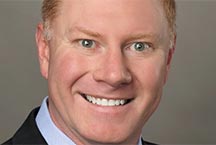 Mike Edwards, OptumRx, Optum
Senior Vice President
Michael Edwards is senior vice president responsible for client retention and growth at OptumRx. He leads a broad cross-functional team of professionals who are focused on the satisfaction and retention of the company's client base as well as new business growth.
Edwards' team supports many clients including employer, government, labor and trust, TPA, hospitals, health systems and payer organizations.
Edwards joined OptumRx in 2014. He is a champion for the development and implementation of initiatives that drive effective, mutually beneficial, client-focused solutions.
Sumit Dutta, M.D., OptumRx, Optum
Senior Vice President
As chief medical officer for OptumRx, Sumit Dutta, M.D., is responsible for executive level oversight of clinical strategy, leading the clinical services team and guiding its endeavors to improve outcomes and lower overall health care costs. 
Prior to his current position, he served as CMO of Catamaran, one of the nation's largest pharmacy benefit management (PBM) companies serving 35 million lives. Catamaran combined with OptumRx in 2015.
Dr. Dutta earned his medical degree from Michigan State University and his MBA from New York University, Stern School of Business. 
David Calabrese, OptumRx, Optum
Senior Vice President
As senior vice president and chief pharmacy officer (CPO) for OptumRx, David Calabrese works closely with members of the clinical leadership team to set clinical strategy. He works cross-functionally to help drive growth, operational excellence, and client satisfaction.
Prior to his current position, he served as CPO of Catamaran, one of the nation's largest pharmacy benefit management (PBM) companies serving 35 million lives. Catamaran combined with OptumRx in 2015.
Calabrese is active in several professional organizations including the Academy of Managed Care Pharmacy (AMCP). He is clinical editor of FormularyWatch and Managed Healthcare Executive, and has served on the editorial advisory board for several industry publications.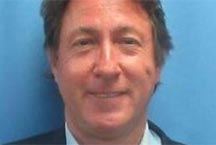 Mark Blackburn, Triple-S Management Corp.
Senior Vice President of Health Care Delivery
Mark Blackburn is senior vice president of health care delivery at Triple-S Management Corporation, a lead player in Puerto Rico's managed care industry with exclusive rights to use the BlueCross BlueShield name in Puerto Rico, the U.S. Virgin Islands and Costa Rica.
Blackburn's experience and track record of success are valuable for Triple-S as it develops the clinical component of the corporation's multi-year transformation strategy. Before joining Triple-S, Blackburn was cofounder, CEO and director of ComplexCare Solutions, Inc.
Over his 25-year career in the specialty health care field, Blackburn has been highly successful in a broad range of medical and behavioral health care settings by focusing on improving quality and outcomes while reducing costs.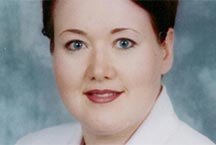 Kimberly Baker, HCPro Simplify Compliance LLC
Director of Medicare and Compliance
Kimberly Baker is director of Medicare and Compliance for HCPro. She is a lead regulatory specialist for HCPro's Revenue Cycle Advisor as well as lead instructor for  Medicare Boot Camp® including versions for hospital, utilization review, and provider-based department.
Baker has more than 20 years of health care experience as a former hospital compliance officer and in-house legal counsel. For the last 10 years she has been teaching, speaking, and writing about Medicare coverage, payment, and coding regulations and requirements.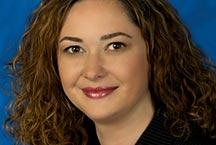 Maggie Czarnogorski, Dept of Veterans Affairs
Deputy Director, Comprehensive Women's Health
Maggie Czarnogorski, MD, MPH serves as deputy director of women's health at the Department of Veterans Affairs. In that role, she provides leadership and strategic direction for the women's health programs nationally, improves patient and quality issues, and helps promote outreach to millions of women veterans.
In 2014, Dr. Czarnogorski served as senior policy advisor at the Office of National AIDS Policy at the White House. She was the lead on Interagency Workgroup on the Intersection of HIV, Violence Against Women and Gender-Related Health Disparities. Dr. Czarnogorski has always been a strong advocate for HIV and intimate-partner violence screening among women veterans.
From 2009 to 2013, Dr. Czarnogorski served as deputy director of HIV, hepatitis and public health pathogens at the VA. She was the VA's national lead on implementing National HIV/AIDS Strategy, worked to ensure that VA aligned its HIV policy goals with the strategy and led the VA's routine HIV testing effort that tripled the number of HIV tests performed in three years.
Dr. Czarnogorski is a practicing HIV-infectious disease physician with a weekly clinic at Washington, D.C.'s VA Medical Center. She is a graduate of Georgetown University School of Medicine and received a master's degree in public health from the George Washington University.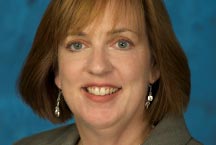 Meg Kabat, Dept of Veterans Affairs
National Director, Caregiver Support Program
Meg Kabat joined VA's Caregiver Support Program as Deputy Director in 2011. She became National Director four years later. In this role, Kabat oversees and implements Title 1, PL 111-163, Caregivers and Veterans Omnibus Health Services Act of 2010.
Kabat served as the VA's subject-matter expert on family caregiving and serves on multiple inter-agency groups including  the Department of Defense, Department of Health and Human Services and the White House Conference on Aging.
From 2002 to 2011, Kabat held various roles with the National Naval Medical Center in Bethesda, MD. As a Federal Recovery Coordinator, she advocated for severely ill and injured service members returning from Iraq and Afghanistan.
Recent awards include the Disabled American Veterans' 2015 Special Recognition Award and I CARE Awards in 2015 and 2017. Kabat has testified before Congress, most recently on health and benefits legislation before the U.S. Senate Committee on Veterans' Affairs.
Kabat earned a master of social work from Catholic University of America and a bachelor's degree in psychology from the College of the Holy Cross.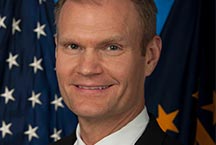 Joel Scholten, MD, VHA
Director, Physical Medicine and Rehabilitation
Dr. Joel Scholten is the VA's national director of physical medicine and rehabilitation (PM&R). He provides policy and planning oversight for VA rehabilitation programming, which includes the Polytrauma/TBI and Amputation Systems of Care.
Dr. Scholten assumed the role of PM&R director in September 2015. He also maintains an active clinical and research practice at the Washington, D.C., VA Medical Center and serves as the associate chief of staff for Rehab Services and the director of the Advanced Polytrauma Fellowship program. Prior to his move to Washington, Dr. Scholten served as the medical director of brain injury rehabilitation programs at the Tampa VA Medical Center for more than 10 years.
Dr. Scholten serves on multiple VHA committees including the National Pain Committee, VHA Health Care Leadership Development Program Advisory Board, TBI Screening and Evaluation Committee, and the VHA Integrated Health Coordinating Committee.
Dr. Scholten received his medical degree at the University of South Dakota and completed his residency in physical medicine and rehabilitation at Eastern Virginia Graduate School of Medicine.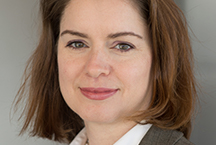 Amy Miller
CEO, Society for Women's Health Research
Amy M. Miller, PhD, is the chief executive officer at the Society for Women's Health Research, a national non-profit organization dedicated to promoting research on biological differences in disease and improving the health of all women through advocacy, education and research.  Dr. Miller previously worked at the Personalized Medicine Coalition (PMC), where she served as executive vice president, directing programs and in particular working with innovators, scientists, providers and payors on scientific policy and business challenges impacting personalized medicine.
Before joining PMC, Miller worked in the office of the director of the National Institute of Mental Health. There she served as a liaison among the scientific community, the legislative branch and the consumers of mental health care and their families.  A former American Association for the Advancement of Science Fellow, Dr. Miller also served as a domestic policy advisor to Senator Jay Rockefeller. She began her career as a researcher at the National Institute of Child Health and Human Development.  Dr. Miller currently serves on the Advisory Board of the Personalized Medicine Conference at Harvard Medical School and the Editorial Board at Genome magazine.  She received a bachelor's degree from the University of New Orleans and holds a doctoral degree in human development from the University of Connecticut.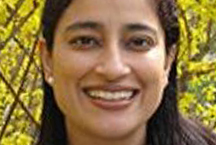 Kamila Mistry, Dept of Health & Human Svc
Director, Division of Priority Populations Research
Kamila Mistry, PhD, directs the Division of Priority Populations Research at the Agency for Healthcare Research & Quality (AHRQ) and is also the senior advisor for Child Health and Quality Improvement.  In these roles, Dr. Mistry leads a number of national initiatives focused on measuring and reducing health and health care disparities.  She also serves as a member of the National Healthcare Quality and Disparities Report (QDR) and the National Quality Strategy (NQS) teams at AHRQ and co-leads the development of the QDR/NQS Healthy Living Chartbook.  Additionally, Dr. Mistry is a member of the Federal Interagency Health Equity Team (FIHET) and is on the FIHET Data, Research and Evaluation Workgroup.  Prior to coming to AHRQ, she served as the program director for the Healthy Steps for Young Children National Evaluation at Johns Hopkins, which focused on examining innovative practice-based models for improving quality of care and child outcomes.  Formerly, she has also led a number of research initiatives at the state level focused on improving care for priority populations, including evaluating the Title V and Medicaid program in Texas.   
Dr. Mistry completed her NRSA post-doctoral fellowship at the Johns Hopkins School of Medicine.  She received a PhD from the Department of Population, Family and Reproductive Health and MPH from the Department of Health Policy and Management, both from the Johns Hopkins Bloomberg School of Public Health.  In addition to her role at AHRQ, Dr. Mistry is a part-time assistant professor at Johns Hopkins School of Medicine, Department of General Pediatrics, where she mentors post-doctoral fellows and conducts research.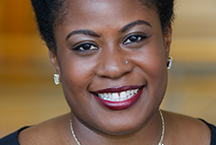 Rachel Hardeman, PhD, University of Minnesota
Assistant Professor
Dr. Rachel R. Hardeman is a health equity researcher. Her focus is on reducing inequities in outcomes and improving quality of health care, and the role of the clinician, health care delivery systems, and the policy environment in doing so. She believes that eliminating racism is central to achieving health equity. Published in journals such as the New England Journal of Medicine and the American Journal of Public Health, Dr. Hardeman's work towards this end has elicited important conversations in our field on the topics of implicit racial bias, police brutality and structural racism. Her overarching goal is to contribute to a body of knowledge that links structural racism to health in a tangible way, identifies opportunities for intervention, and ultimately dismantles the systems, structures and institutions that have allowed health inequities to persist. Dr. Hardeman earned her MPH and PhD from the Division of Health Policy and Management at the University of Minnesota School of Public Health; and a BS in chemistry and Spanish from Xavier University of Louisiana.